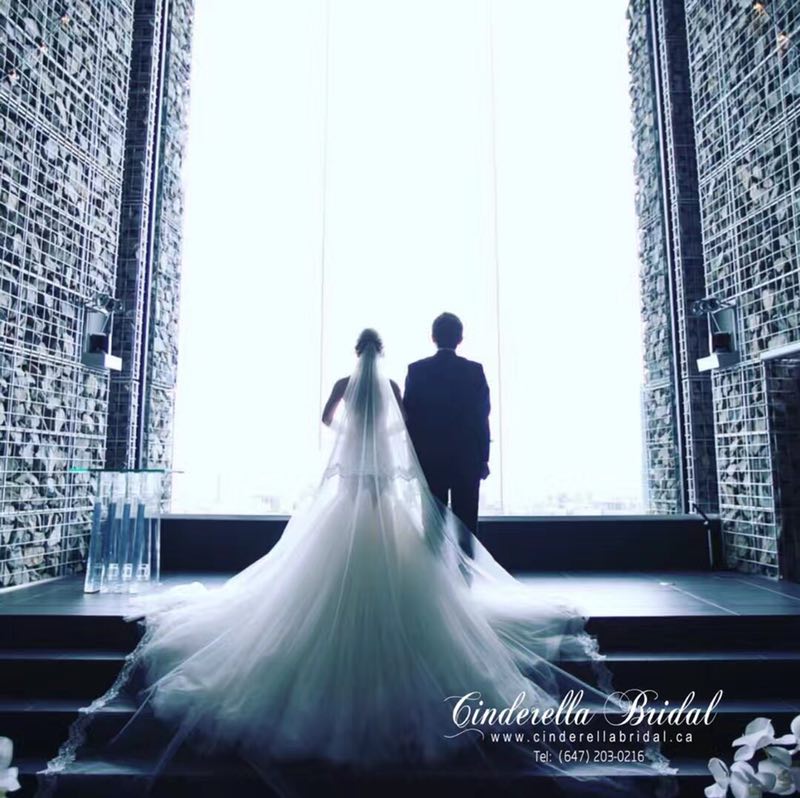 Couture wedding dress
With such a variety of off-the-rack gowns available to suit every style, figure, and budget (wedding dress).  Why do many brides still decide to have their dress custom made? Couture wedding dresses are one-of-a-kind gowns. Made especially for a particular bride. Although many designers attach the couture label to off-the-rack wedding dresses where the fabric, colour, or details can be customised.
Here are four great reasons to consider couture wedding dresses when you are preparing for your big day:
No compromise on style
Couture wedding dresses are the perfect way to inject your own personality into your bridal outfit. When you are having a custom dress, you can have whatever you like. As long as your budget can stretch to it. How many brides decide they like the bodice of one dress. But the skirt of another, and just can't find an off-the-rack gown that combines the two? With a couture wedding dress you can show the two gowns to your dress maker and have them combine the features that you love.
A dress that is totally unique
You've found your dream dress and can't wait for the day you get to wear it, but then a couple of weeks before the wedding your friend gets married in exactly the same gown! On your wedding day you want to feel completely special and unique and couture wedding dresses are one of the ways you can ensure you look different to any other bride. You don't have to opt for way out colours or eccentric details, just having a one off dress designed for you will make your gown as unique as you are.
A perfect fit
One of the main reasons brides give for choosing couture wedding dresses is that they want a perfect fit. If you are an unusually shaped bride, perhaps with a different sized top and bottom half. It can be difficult to find an off-the-rack gown to fit, and if you do find one it will require extensive alteration. A couture wedding dress can be designed to flatter your body shape whatever it may be, and to skim effortlessly over your curves, wherever they are.
Make it personal (wedding dress)
The fact that you get to have a say in creating your dream wedding dress may be personal enough. But if you can have it made by someone you know such as a friend or relative, or even a local dressmaker. It will be all the more special. Couture wedding dresses don't need to hire high profile designers; any quality bespoke gown can be couture.
From: www.easyweddings.com.au/articles/couture-wedding-dresses/