MEET THE PERFECT MARRIAGE OF TRUE ELEGANCE AND MODERN DESIGN. WELCOME TO TROUSSEAU, A CONTEMPORARY THEME WE DESIGNED FOR YOUR BEAUTIFUL NEW BRIDAL SHOP WEBSITE.
Trousseau comes fully decked out with a wonderful selection of flexible templates for displaying single products in a number of detailed ways.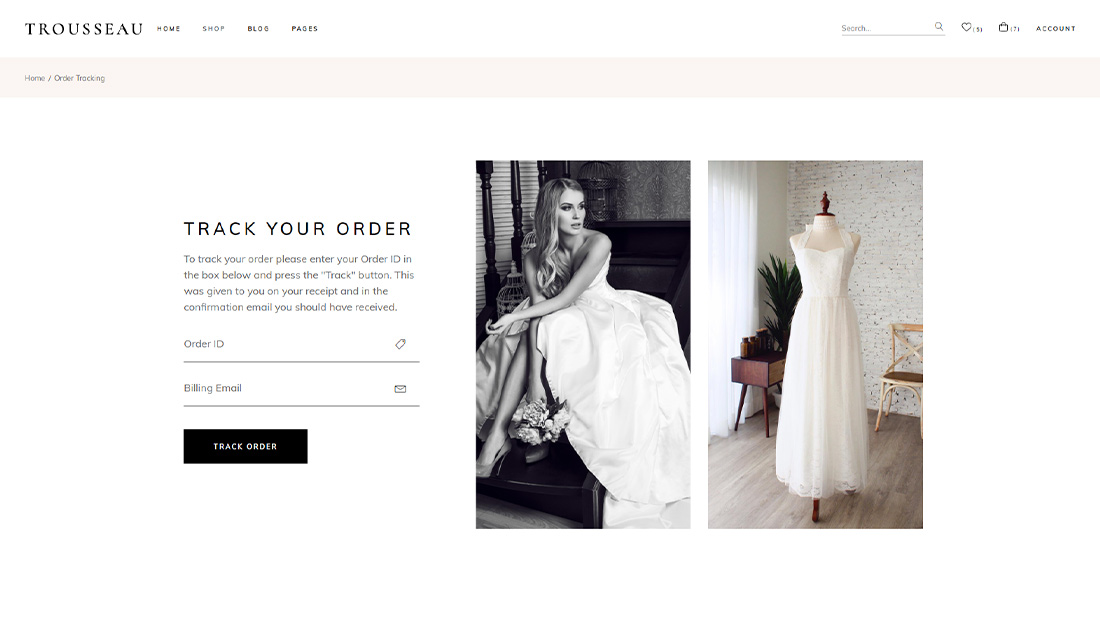 ORDER TRACKING
Trousseau is equipped with every eCommerce element you'll need, including a great predesigned template for order tracking.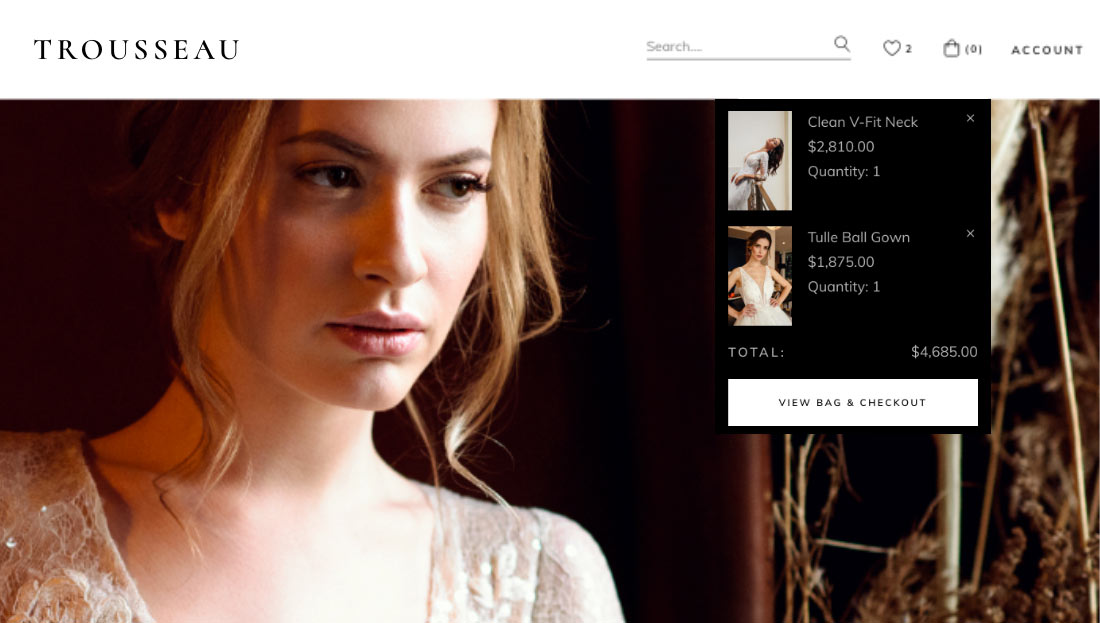 DROPDOWN CART
Feature a dropdown cart on your website pages and let users have a practical overview of their shopping cart contents at all times.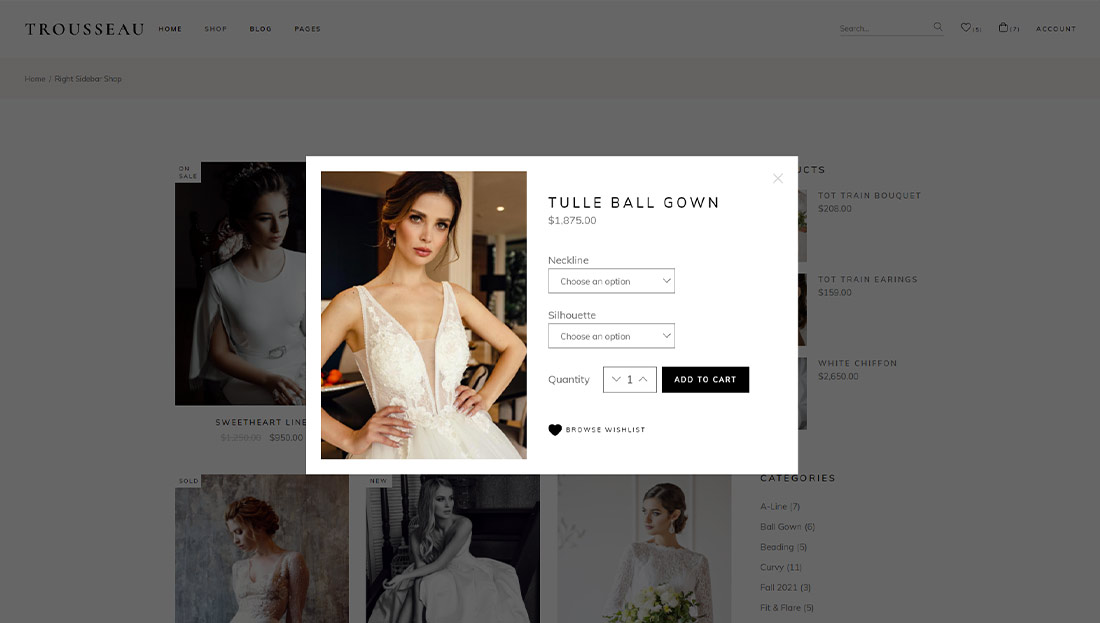 QUICK VIEW
Enable smooth & captivating single click product quick view feature for your items thanks to the full YITH WooCommerce Quick View support.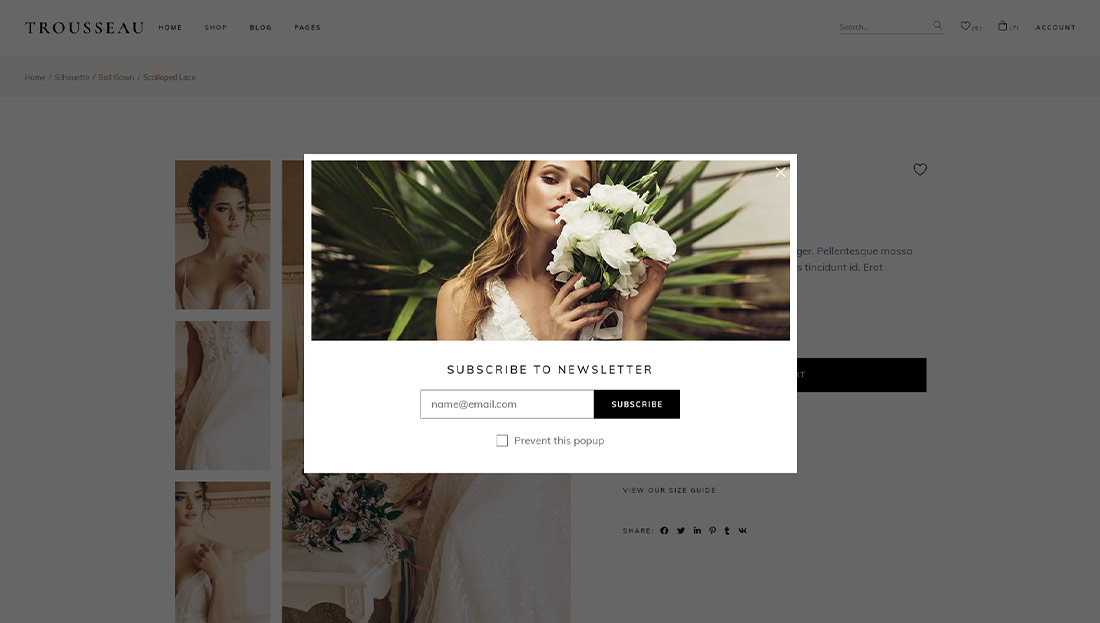 SUBSCRIPTION POP-UP
Prompt your users to sign up for your newsletter by displaying Trousseau's neat subscription pop-up on page load anywhere on your site.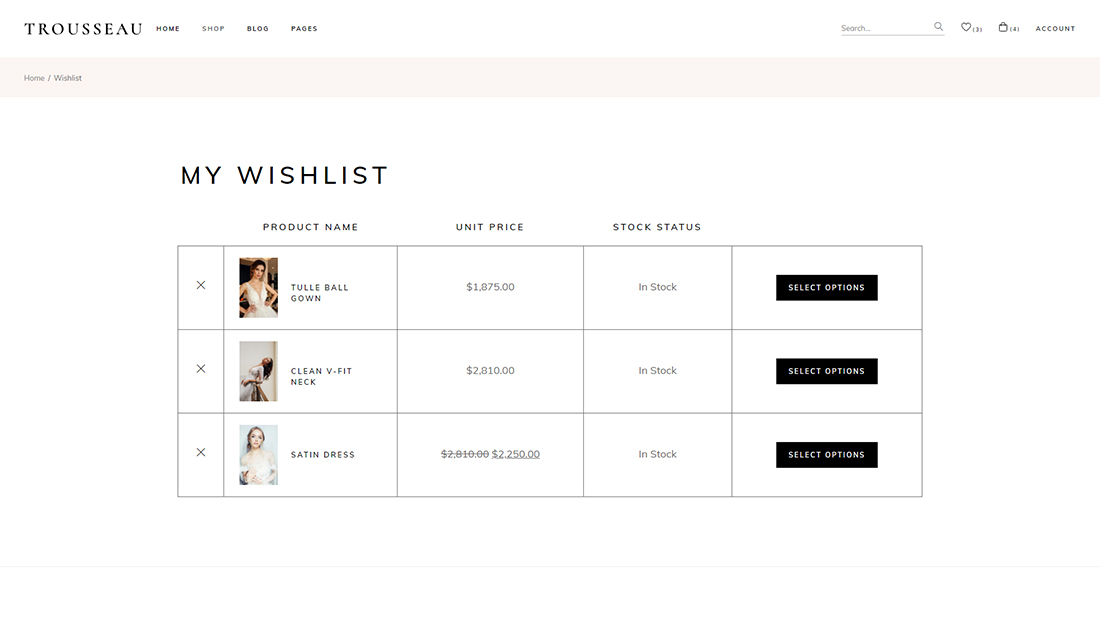 WISHLIST
Let visitors create their own lists with items they are interested in. It's easy with Trousseau's full YITH WooCommerce Wishlist compatibility.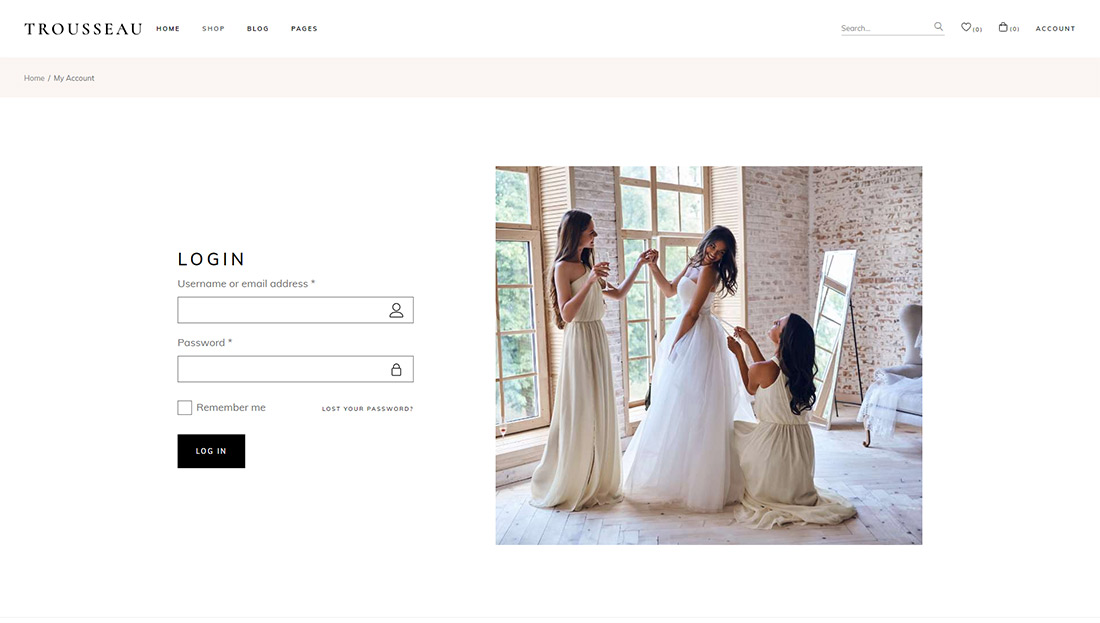 LOGIN & DASHBOARD
Your users can create fully personalized profiles on your amazing new website, and you get all the user profile layouts straight out of the box.
Trousseau is a true eCommerce all-rounder! You also get predesigned layouts for presenting your events & trunk shows, premises & much more.

A MODERN EPITOMY OF REFINEMENT & STYLE FOR WEDDING SHOPS